Bring Home The Tranquillity of A Riverbed With These Comfortable Pillows
When you're looking for an unmatched level of tranquility at home, rock pillows are an unbeatable option. Channel the soothing qualities of worn rocks collected along river beds or leading out to sea with the comfort of a super soft pillow.
Not only can you create an indoor rock garden that will set the tone for a soothing room, but you can also give your kids a fun, functional option for their playspace or rooms with out-of-the-box pillows.
There's no doubt about it: rock-themed pillows and cushions can give your home a pure and natural look. The only question you have left to answer is which rocks will you get?
Check out our list below of 10 pillows that will enrich your interior design with an all-natural, pure look.
1.   Rock Pillows – The River Rock Pillow
Link: http://www.rockpillows.com/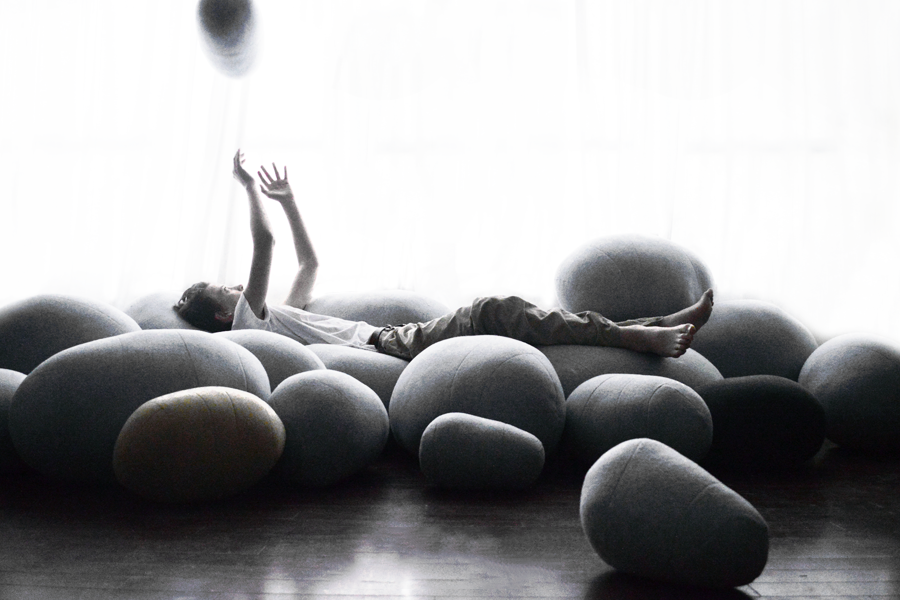 Bring home a riverbed of rocks thanks to the Made In USA Rock Pillows. Coming in four colors means you can mix-and-match to create your very own room full of rocks.
Keep in mind with any of these rock pillow purchases that the product doesn't necessarily come with filling, but that's not at all a drawback.
Instead, shipping without filling allows you to save big. Get a reasonable cost of shipping, and then head to your local Walmart or other box store and get a 5-pound box of premium fiberfill. Those boxes, which will normally only set you back $11, will easily fill in your pillows – and plenty more than one.
Ultimately, shipping these stuffed rock pillows through FedEx is not budget-friendly. Since boxes are charged by size, instead of weight, you're paying for a bunch of individual boxes to accompany these pillows, and that may set you back.
As Rock Pillows makes clear, it may end up making a lot more sense to purchase these rock pillows as covers and fill them yourself. Stretch your budget even further (or just buy more rock pillows!).
This rock pillow features hidden, elegant, and soft zippers at the bottom. This characteristic allows you to wash the cover as required. Just take out the fiberfill, wash it and stuff it back in. Unfortunately, these zippers are not included on the pillows that must be pre-stuffed before shipping.
By purchasing rock pillow covers and filing separately, you'll get the chance to stuff the pillows according to your desire. Balance the firmness of your pillows, letting your tired body melt into those just-right stone pillows at the end of each day.
The other clear advantage is stuffing it with the material of your choice. We love fiberfill, but fabric scraps, old clothes, or any other material you have handy could easily be used, too.
Last but not the least, the manageable cost lets you artistically decorate your room however you see fit.
2.   Houzz – 6-Piece Pebble Stone Rock Pillows Light and Dark Gray Mixed
Link: https://www.houzz.com/products/6-piece-pebble-stone-rock-pillows-light-and-dark-gray-mixed-prvw-vr~107790442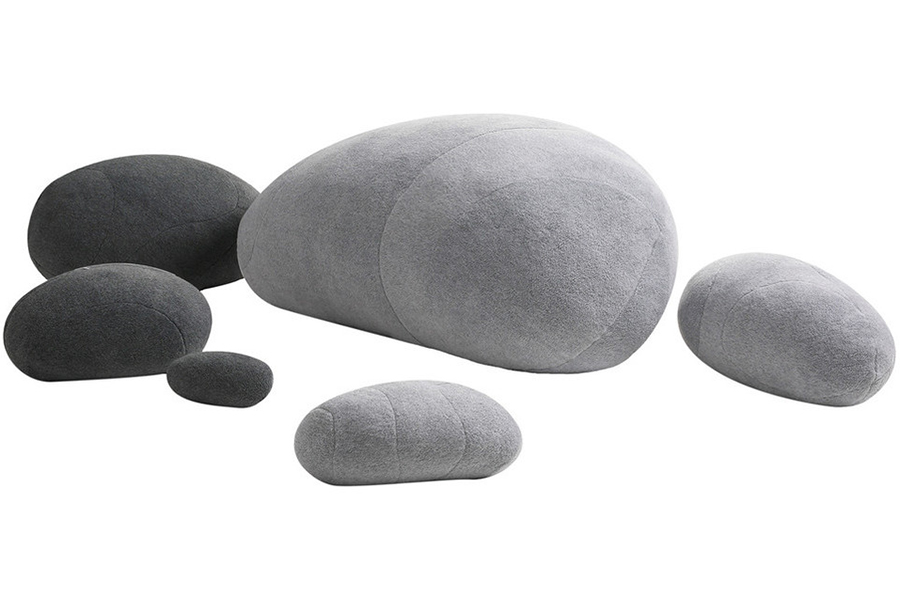 The Houzz set is a great example of how to mix-and-match to create a luxury item that is the ultimate in relaxation and calmness.
(Plus, they're also a great tool for pillow fights.)
These rock pillows not only offer maximum comfort but also give your home an elegant sort of aesthetic look, turning the room with these artificial pebbles into a sort of inside-out scenery.
By bringing nature indoors, you can use these rock pillows as a source of decoration that can also be played with.
Because of their convenient size and shape, you can transform any dull area into a design-inspired one just by adding these six pillows of different sizes.
What's more, these rock pillows are made of 100% polyester fabric. This is a bonus because polyester does not add weight to the pillows, but still makes sure your pillows are as cozy as possible. Besides this cushiony sensation, polyester is extremely helpful since it's an anti-pill material that's a breeze to wash.
As you may have seen, the premium fiberfill we love is also 100% polyester. This gives these stone pillows great flexibility, but also a nice level of robustness. It's also free of allergens and can be used millions of times without being ruptured.
(As we said – it's great for pillow fights!)
3.   Smarin – Pebble Cushions
Link: http://shop.smarin.net/en/7-livingstones-smarin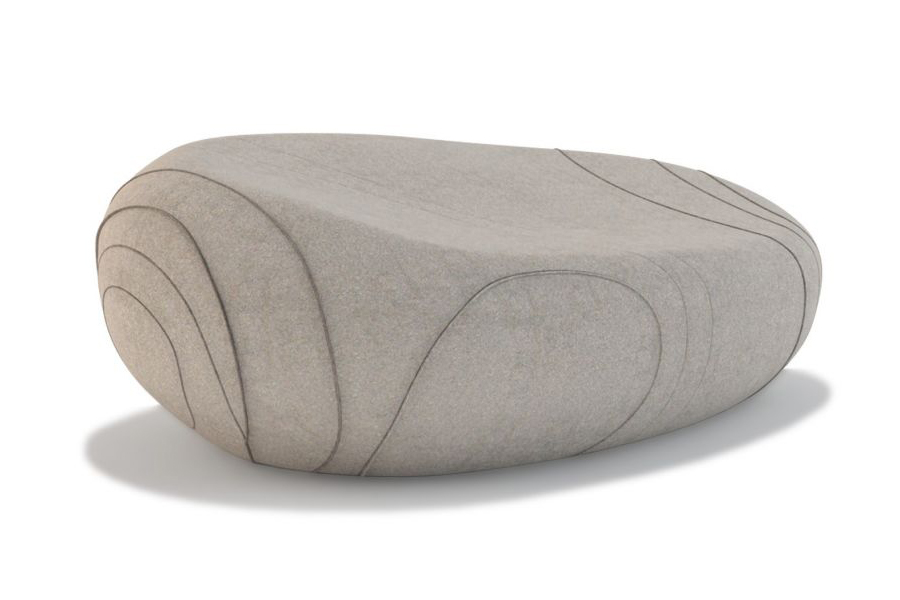 What we love about Smarin's rock pillows is how they resemble the stones you'd find in nature, with the curves, colors, and delineations. These rock pillows are undeniably a premium quality surrealist set of floor cushions.
Their package includes huge pebbles that offer you enough style for even the most contemporary interior design. All pebbles available in the set differ from each other in shapes, giving you flexibility with how you use them to embellish your room.
Imagine yourself on the seashore, in the woods, or on holiday, all while being at home surrounded by these clever, stone pillows.
4.   Living Stone Pillows – Soft Felt Pets Shaped Floor Cushions Pillows
Link: https://livingstonepillow.com/
As we've found, there just aren't stone pillows as realistic as these. These pillows, manufactured by Living Stone Pillow, do more than just provide a comfortable place to sit or a peaceful and uninterrupted night sleep, they amuse their owners and make their home that much more personal.
The set comprises five round-shaped pillows that come in a dark grey color. They're filled with a premium fiberfill, made up of an anti-pilling 100% polyester, and feature a hidden, well-built zipper.
Furnish your home in a natural style and enhance the beauty of each room with these exceptional stone pillows. Try them in your bedroom, living room, play area, or office space for a distinct adornment you won't find anywhere else.
Plus, it's a unique gift for your loved ones. Help them redecorate with their own set of Living Stone Pillows!
5.   Vivaterra – Felted Grey Stones
Link: https://www.vivaterra.com/en/collections/eligible-for-shipping-offers/dark-gray-felted-wool-stone—large/p/v0594
Great for the outdoors, Vivaterra's stones are a highly suitable and functional alternative to a relaxing seat because they support your upper and lower back. Despite their physical appearance, these rock pillows soothe your strained muscles and provide relief from soreness and fatigue.
Of the highest quality, these lightweight, bouncy, veined, and smooth textured cushions are manufactured from 100% merino wool. They come in three sizes: small, medium, and large, and come from the renowned South African textile designer Ronel Jordaan.
6.   Five Times One – Stone Collection No. 2 Marble White
Link: https://www.fivetimesone.com/en/product-groups.html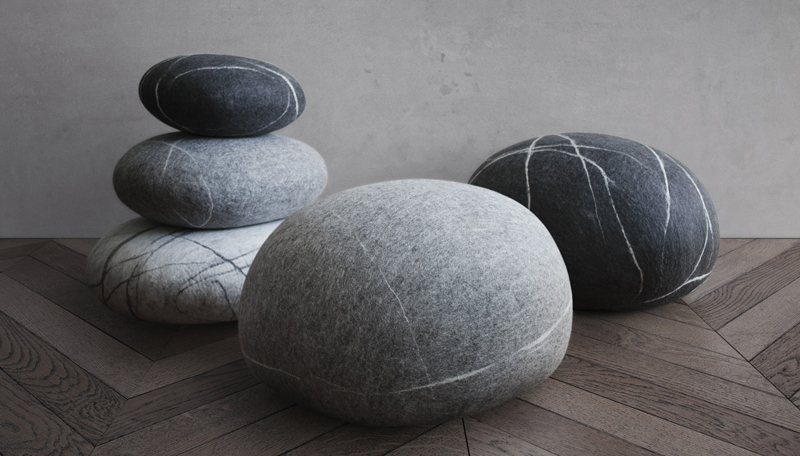 These lifelike stone pillows are made up of seamless felted 100% natural merino wool. No zipper needed.
Since wool is a natural raw material, it has its advantages. It's breathable, hypoallergenic, sturdy, shields from cold, and does not stand any dirt.
Because these pillows are hand-made pillows and designed exclusively and peculiarly to look just like natural stones, they may have a slightly higher cost than some of the other stone pillows on this list.
Similarly, they are filled with shaped polyester fibers that guarantee the durability, strength, and springiness of stone pillows.
To keep these pillows clean, you'll wet the affected portion with lukewarm water, extract the resulting dirty water and use a soft cloth to dry that area.
They are available in three sizes: small, medium, and large.
7.   Ronel Jordaan – Pebble Carpet
Link: http://www.roneljordaan.com/products/pebbles/pebble-carpet/
We love what Ronel Jordaan has done to shrink down the idea of the stone pillows into a carpet. These are manufactured from merino wool which is felted absolutely by hand, and the product comes stuffed with polyester filling.
Though normally furnished with 100% reprocessed polyester inners, the company will also provide 100% wool inners on demand.
Unlike some of the other pillows on this list, these cushions are less recommended for use with kids or in heavy traffic areas. If you envision them in that situation, they can be personalized for you upon request.
Since they're of higher quality, slightly more intensive care is needed for their maintenance.  Dry clean them when you feel the need or you can hand wash them with cold water.
A wide variety of colors are available, including sand, wine, aubergine, and indigo, and they can also be ordered according to the square meter.
8.   Connox – Stone Carpet
Link: https://www.connox.fr/categories/textiles-dhabitat/tapis/nanimarquina-tapis-stone-wool.html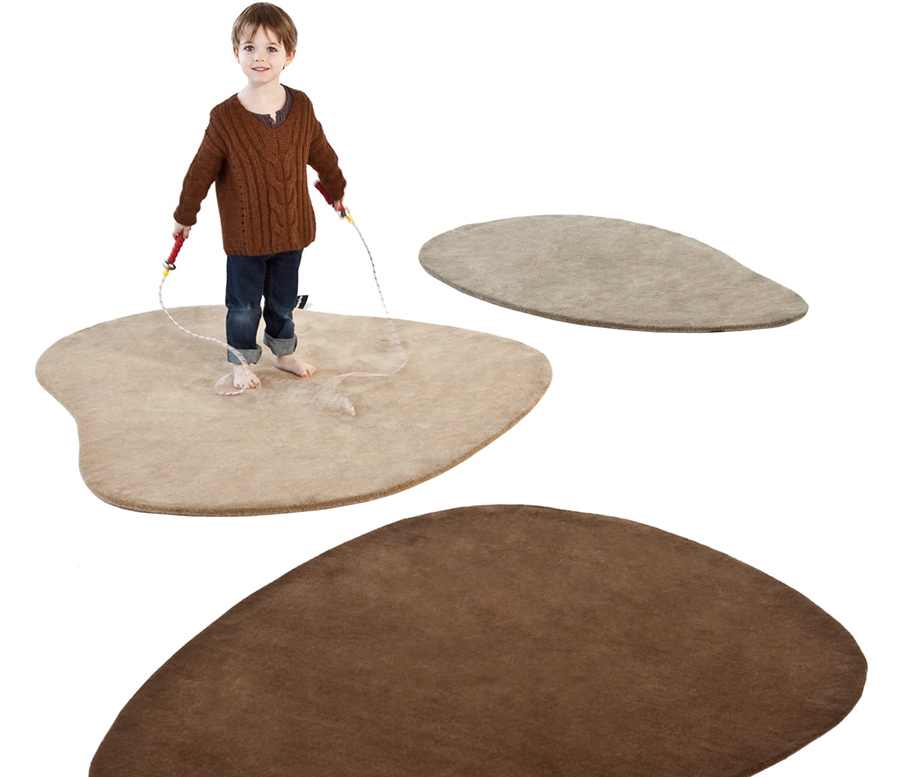 For a more two-dimensional stone interior decorating strategy, consider these sophisticated stone wool carpets from nanimarquina. This wool carpet is a true expression of pebbles present at streams that come in 11 natural shades, each with organic construction.
These carpets are available in a fun variety of irregular shapes and sizes along with a wide range of colors.
Their varied characteristics allow you to accessorize different areas of your home, living room, library, and your office as well. We've tried them ourselves, and these warm-toned carpets give off a calming, natural sensation, invoking all sorts of essential landscapes.
Manufactured from 100% sheep wool in New Zealand, they are handmade with 56,000 knots/m2.
9.   Ronel Jordaan – Boulders
Link: http://www.roneljordaan.com/products/boulders/boulders/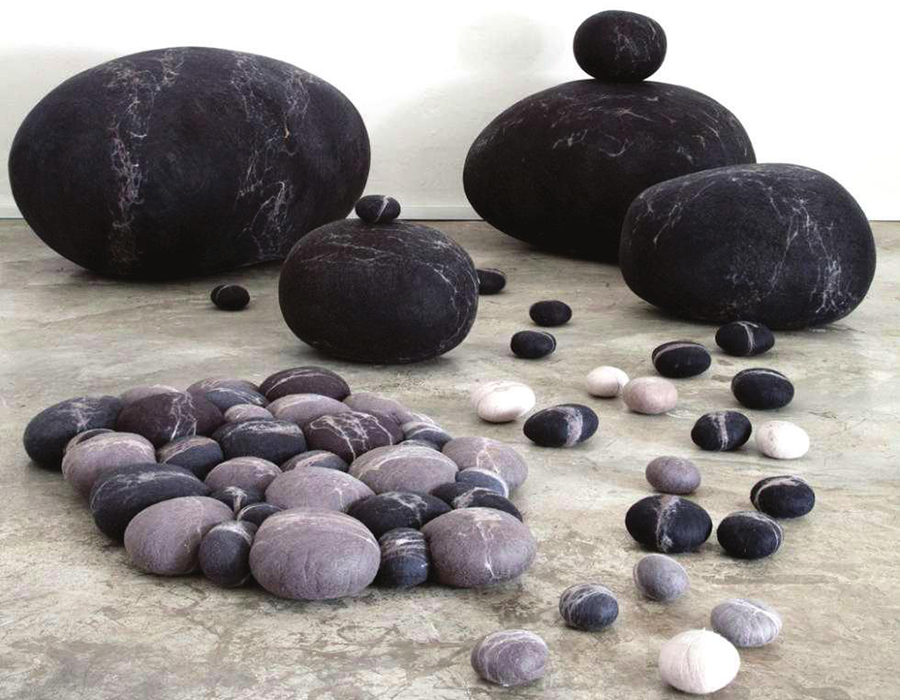 One of our favorite designers is back with these hand-felted pillows made up of pure merino wool. Their inners consist of 100% recycled polyester. Plus, if you're interested, you can request 100% wool inners as a replacement.
As a rule, these shouldn't be used by children or in high-traffic areas. If you'd like to, let the company know and they can add a stronger finish to your pillows.
We suggest you either dry clean your purchase or hand wash them with cold water.
10.   Ronel Jordaan – Silk & Wool Circle Cushion
Link: http://www.roneljordaan.com/products/cushions/silk-wool-circle-cushion/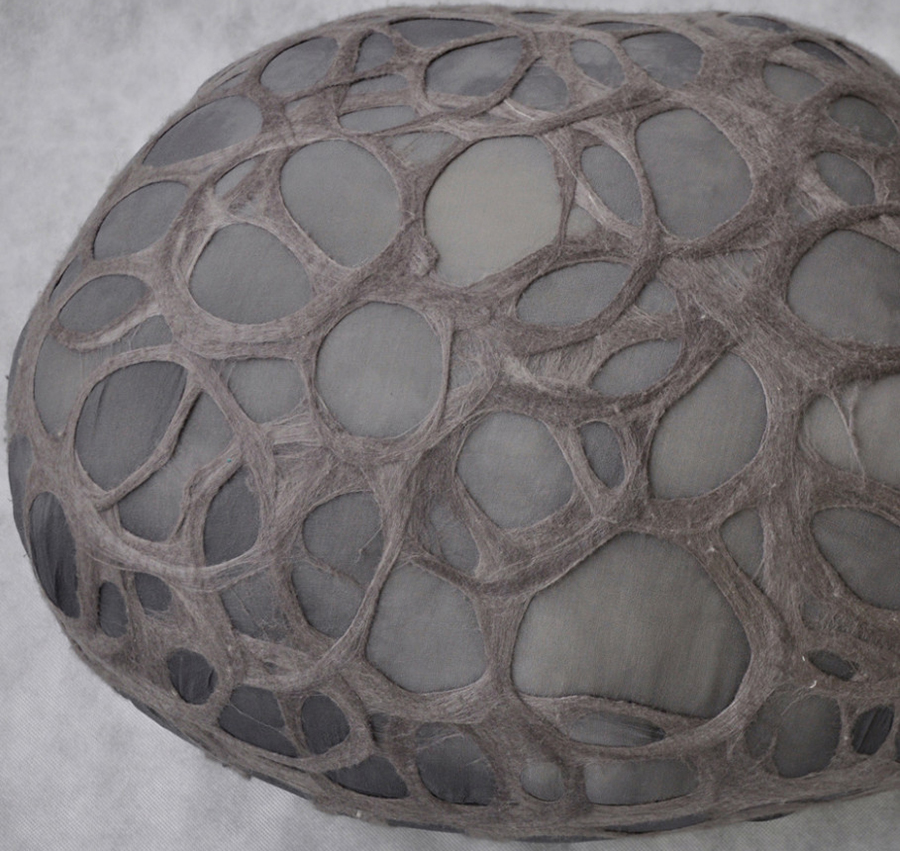 For our 10th set of stone pillows, we have our design favorites Silk & Wool Circle Cushions. These are also hand-felted cushions and made up of merino wool. Like the ones above, they come standard with 100% reprocessed polyester inners, but you can request 100% wool inners if you'd like.
As a rule, these shouldn't be used by children or in high-traffic areas. If you'd like to, let the company know and they can add a stronger finish to your pillows.
We suggest you either dry clean your purchase or hand wash them with cold water.
Good luck with your home design and interior decorating. No matter which stone pillows you go with, we're sure you're going to love the all-natural charm of being able to bring nature into your home.