How To Bring Elements of Natural Decor Into Your New Home
When you've finished the paperwork and authorized the payments on your new home, it's time to start thinking about the fun part:
The design.
But let's be honest. You've probably been thinking about what goes where since the day you started looking for your apartment or home. Now's the moment to act, and to give yourself the dream home you've always wanted.
Though there are dozens and dozens of decor styles to choose from, like sleek minimalism or a midcentury modern vibe, there may be nothing that turns your home more into a sanctuary than adding touches of nature-inspired design throughout.
Why Natural Decor Makes the Difference
By blending natural and organic elements indoors, you'll channel those calming, peaceful elements from walks into nature all in your favorite rooms. Certain elements have that effect all on their own, like woods, cotton, and leathers. Certain colors, too, can contribute, like natural rock, rich dark browns, and forest greens.
With that, we are going to focus on five examples of few elements you can use throughout your home to bring nature-inspired design throughout.
At Peace With Natural Wood Decor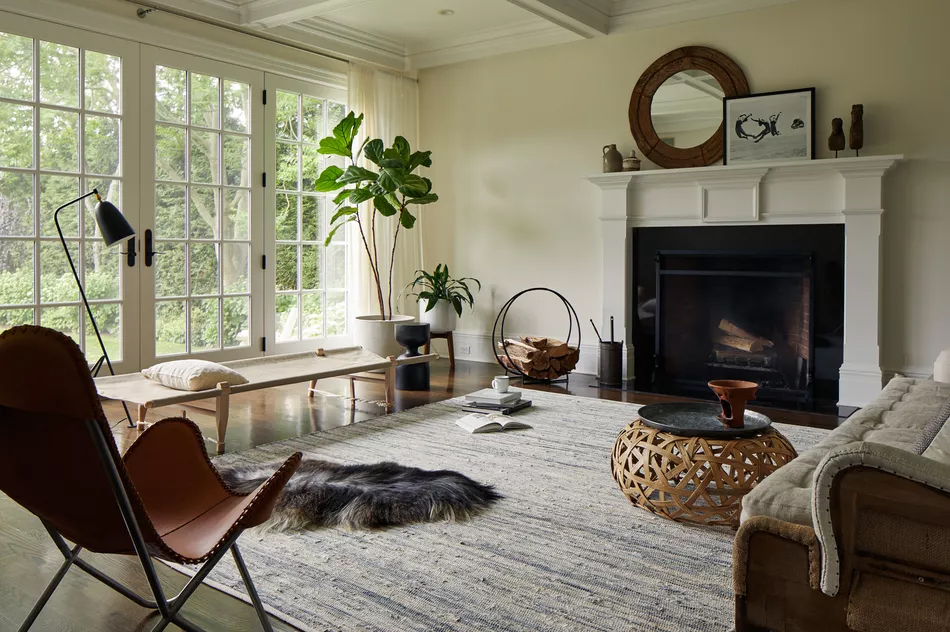 This gorgeous open window lets in natural light and shows off the numerous shades and textures of wood in the room, creating an unbeatable atmosphere.
Wood is a go-to when it comes to floors and furniture, so how you incorporate wood will depend on your budget and where you are in the design process. If you're looking to move in now and start living your life, adding pieces like a dining room table or a set of chairs will be simpler than redoing the floor. But once you start enjoying the calming aspects of a life ensconced in wood, you may be looking for other ways to upgrade with even more pieces.
MyDomaine advocates for this kind of mixing and matching, as long as you follow certain guidelines. "If you have wood floors, your work here is done — those are your dominant wood tone. Otherwise, pick the largest furniture piece in the room like a desk, dresser, or dining table. When choosing your other wood tones to add to the space, always consult your dominant shade first."
Sturdy Stones To Set Your Mind At Ease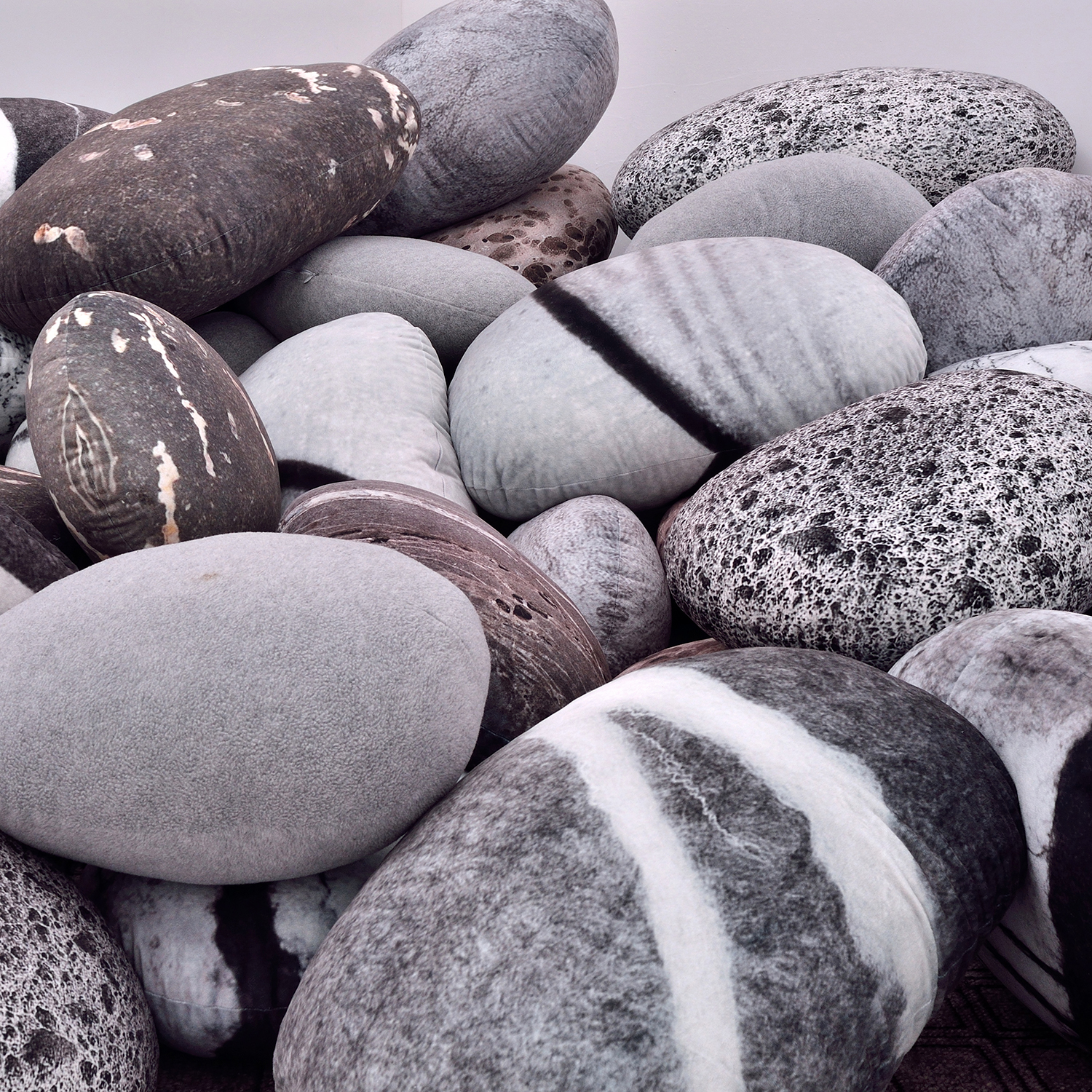 There may be no more soothing sound than listening to birds chirp throughout the forest while water babbles down a stream, slowly but powerfully sanding down stones and transforming them to pebbles.
Stones and pebbles may not seem like an obvious choice for interior design, given their abundance outdoors, in forests and gardens and deserts.
But with these lifelike stone pillows you have a way to bring an emblematic piece of nature without risking damage to your floors, furniture, or family. They're soft to the touch, comfortably filled with premium fiberfill, and realistic enough to add a delightful natural touch to your living room or bedroom.
A Brick Backdrop for A Modern Home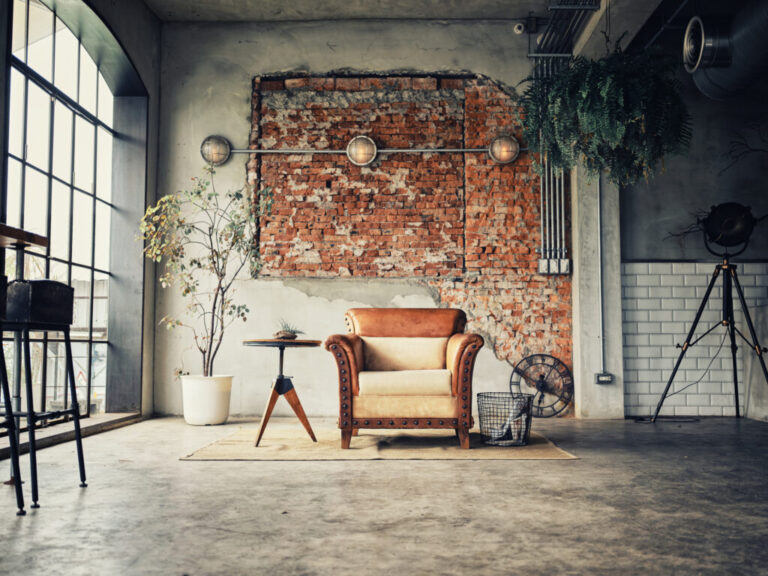 For a natural element you may not have considered, look toward brick as a way to break up the space and invoke building blocks like mud, clay, and water while injecting a fiery red or soothing sand color to your home.
Often found in lofts, you can see why MyMove suggests using brick because it's "uniformity in pattern makes a gorgeous backdrop for urban lofts as well as adds texture and color to any room."
Though the example above would require a more substantial renovation or remodeling, you can also use found bricks to put together shelves, to serve as indoor planters, or as a stand for a free-standing coffee table.
Soothing Woven Textures To Relax By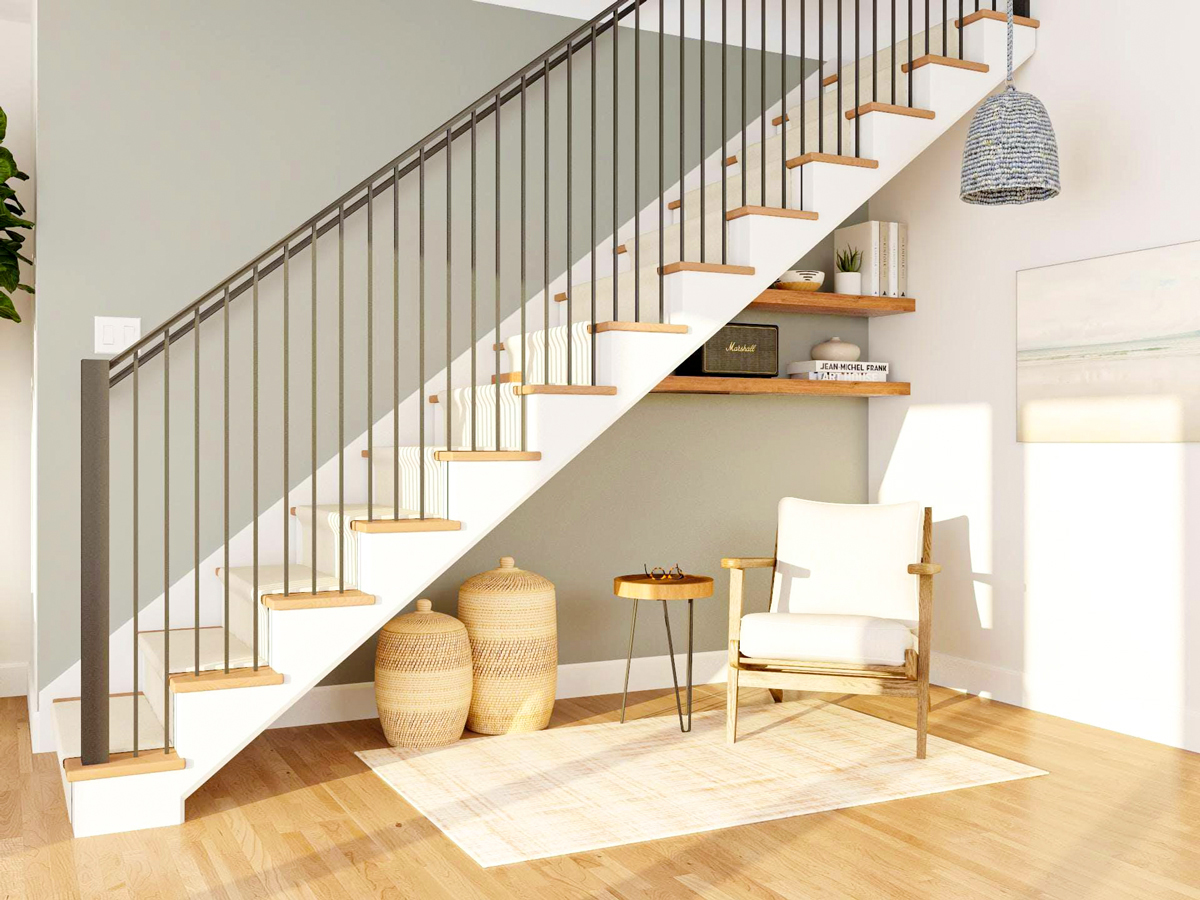 While natural sunlight is a clear winner if you can get the right property, we're not all as lucky. Some might have an apartment that faces the inside of a courtyard, or you might just be dealing with a particular room inside the house.
That's when we'd suggest turning towards a woven material. Baskets are a great example, though there are also alternatives like rugs and tapestries as well.
As they mention over at Modsy, "Many decorative baskets are made from a woven material like sisal, seagrass, water hyacinth, and sometimes even rattan."
It's a soft material that doesn't distract like a brightly colored plastic nor seem as uninviting as metal. Pepper your space with woven baskets for a light way to welcome in good energy.
The Verdant Greens of an Indoor Garden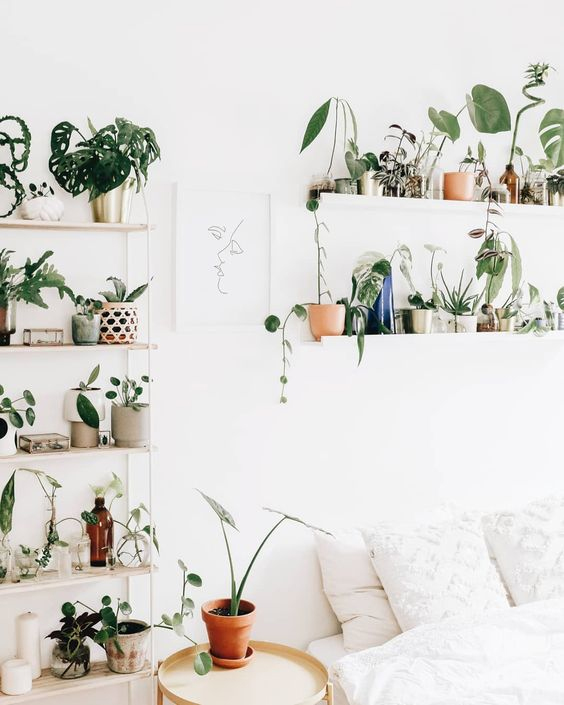 What nature-inspired design allows you to do is stay in touch with the seasons. With just a few plants, you'll become more in tune with the changing of the seasons. Orchids, for example, will flower for a few months each year, a burst of color gently reminding you of the passing of time.
Plus, they add vibrancy to stark, simple rooms. Like the above look from You Had Me At Gardening, you can see how including plants indoors can be a gradual process that accumulates overtime. No need for hasty investments or budget-breaking decisions. Add a  few plants according to your tastes and enjoy the calming results.