If you've just moved into your new home or apartment, you're likely dealing with a thousand design choices at once. What color to paint the walls, what size bed to get, and who gets to pick their side of the closet first.
While all of these decisions are important ones, you don't want to overlook the small decisions With the right creative pillow choices, you can make your living room more comfortable, more interesting, and most importantly, more you.
Because after all, our homes are made for us.
A Stone Pillows Set For A Cozy, Natural Vibe
Stone pillows that come in a set of six are a great way to complete a living room, adding visual variety, practical comfort for multiple guests, and a touch of nature that can be hard to find in today's emphasis on minimal, modern designs.
You can break up a room that feels cool and stark with the attractive qualities of these pillows, available in light and dark shades and multiple sizes. Plus, these are throw pillows that can be thrown around in that they're durable enough for families with kids. Don't get caught up in the idea pillows have to be delicate and fragile. Get comfortable with some stone pillows for a creative solution your living room will benefit from.
Chunky Hand-Knit Pillows for a DIY Feeling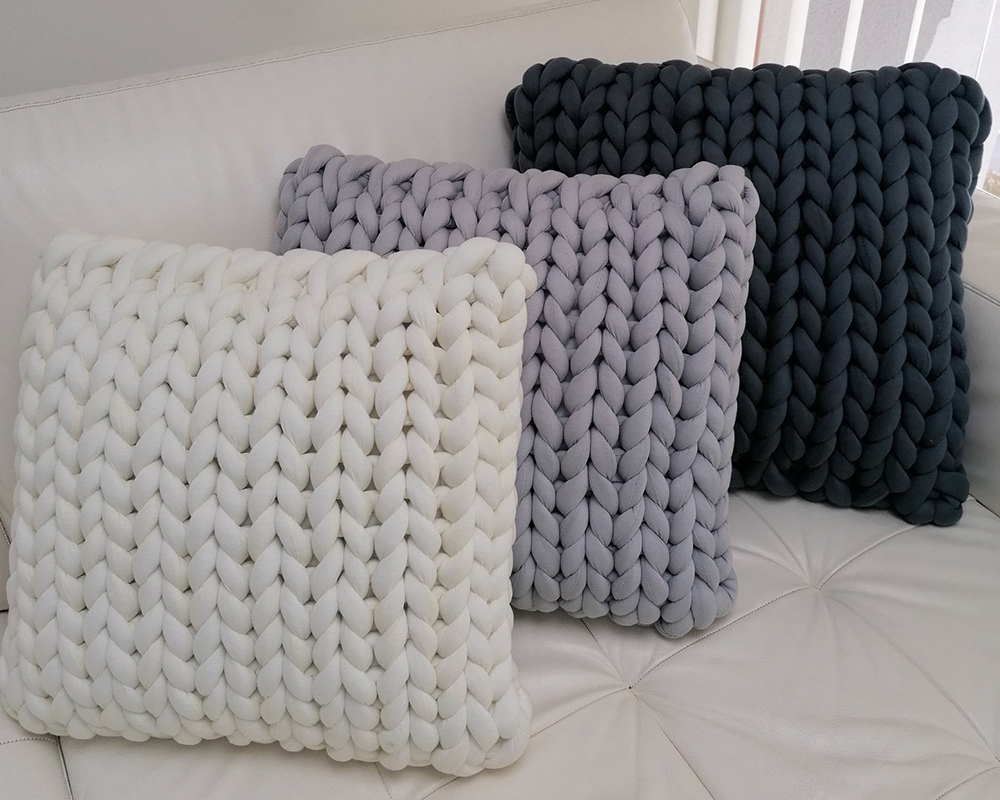 Hand-knit pillows like these on Etsy are a bold way to add a strong texture to your living room, a definite way to make your living room more personal. What's particularly functional about this style is how much control you'll have over the outcome. Not just in the thickness of the yarn, but also the color.
The example above is a nice gradient, letting you add a visual depth to your one-color couch, and potentially draw in colors from around the room. Whether you've got a dark rug, an interesting piece of art or an accent wall, this kind of hand-knit pillow project could be the creative solution that gives you the most flexibility in customizing your finishing touches.
Nature-Inspired Plant and Leaf Pillows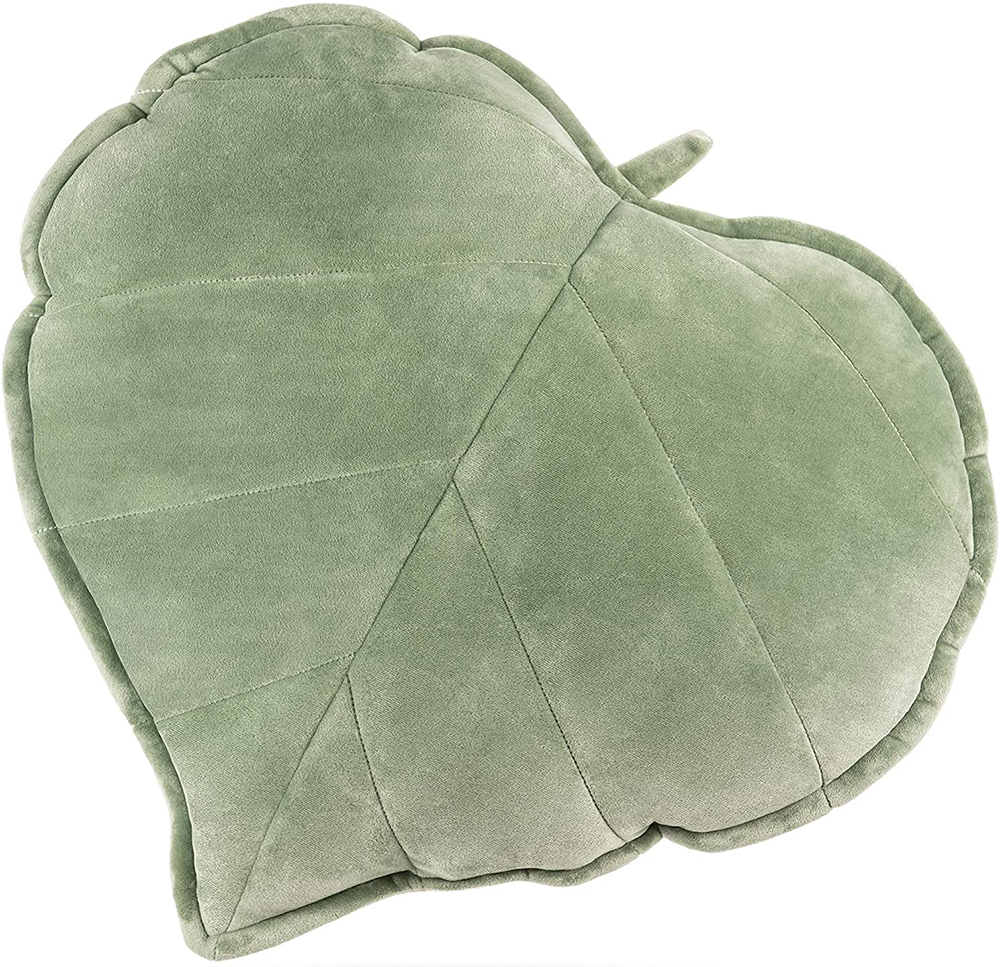 Bring a lively bit of nature home with these soft leaf-shaped throw pillow cushions. Not everyone is blessed with a green thumb, so if caring for actual plants is not the way you want to bring elements of the garden into your home, that's okay.
There are always creative pillow solutions like these leaf pillows to help you compensate. This  is just one example of a broad range of pillows that resemble leaves, plants, flowers, trees, and more. Though you want to exercise some restraint because too many different types of pillows may distract from the overall design of your room, look to get a few in the same style (three types of flowers, for example, or a pair of leaves) and you'll add a creative twist to make your new living room that much more you.
Dress Up Your Couch With Button-Down Shirt Pillows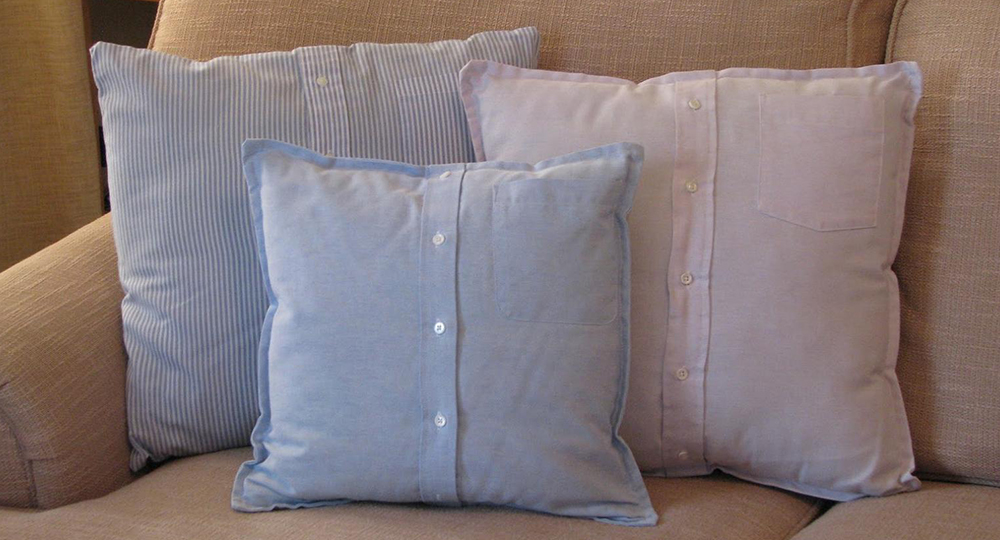 Relax with this office casual DIY pillow made out of button-down shirts. While these pillows themselves are a creative solution for shirts that may have gone out of style, a fun way to put a spin on the idea of your home office, it opens up an even broader category of do-it-yourself craft projects that add more personality to your home than most of the pillows you could buy at the store.
It may not be everyone's style, and it can take some time to master the techniques and get it right, but if you really want to inject something that's 100% you, sharpen up those sewing skills and look toward DIY pillows for your creative pillow solution.
These are just a few of the dozens and dozens of creative pillow solutions out there, from stone pillows to DIY knitted pillows and more. We want to know – what are you thinking about doing in your home? Let us know!
Get Great Texture With White Faux Fur Cushions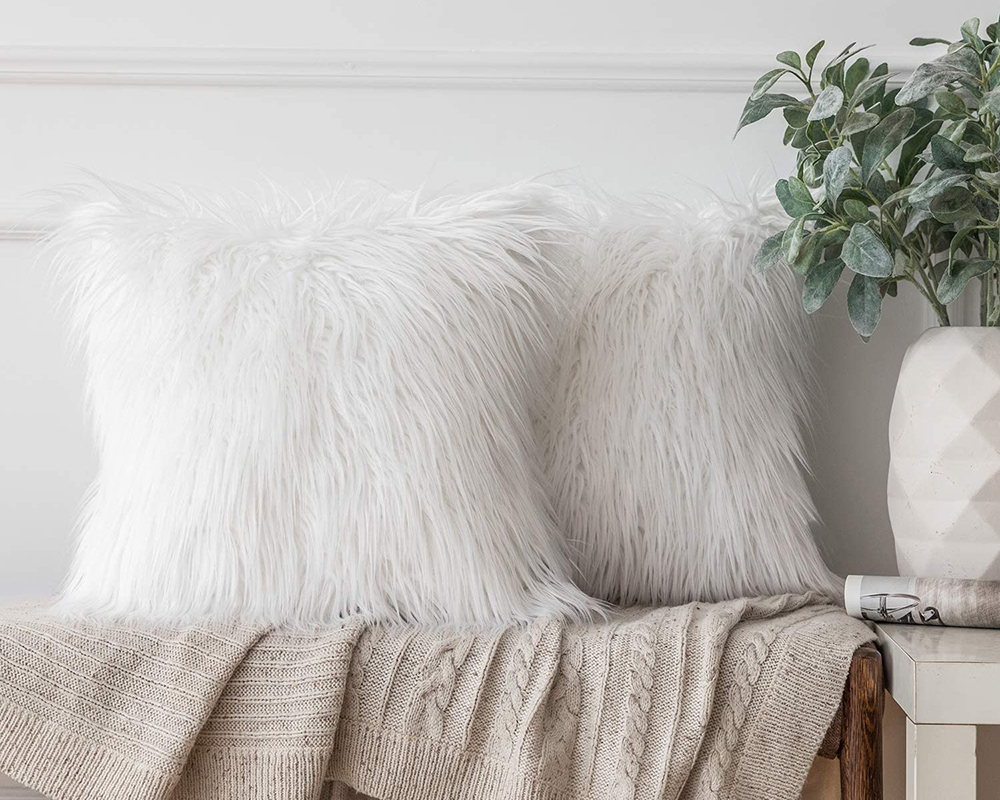 When you're looking for a more adult style, you may want to consider playing with some complementary and contrasting textures in your living room. One easy way to do that is with these White Faux Fur Cushions that add clean elegance and a nice pop of color.
The perk of pillows like these is being able to get them in a few different colors to complete your room's design. PIck them to match your couch or to play off of the tone of the wall to give yourself options for tying the room together.